B&B Enterprises houses a devoted team of diagnostic specialists and mechanics in the heavy equipment industry. B&B provides heavy equipment and components repair and parts. We provide experience, dedication and commitment to our customers. We believe that our customer's success on the job is our success.
Our expert technicians provide state of the art testing and remanufacturing for components on heavy equipment units such as axial piston pumps and motors, power-shift transmissions, and torque converters. Remanufactured components are inexpensive and can keep machines running for our customers at a low cost replacement rate. With our three dyno-test stands we can fully test small axial piston and gear pumps as well as some of the largest power-shift transmissions in the industry. B&B can remanufacture custom units and store until needed for no charge and limit the downtime for any situation that arises.
In addition to our repair and testing facilities, B&B specializes in flat and concave/convex lapping systems. Superior lapping techniques, developed by B&B, ensures precision and accurately machined parts by using optical light technology for quality control with any flat lapped surface.
Complementing our repair and test facility we operate a full service in house machine shop, with custom spray welding using nickel chrome molly, zinc, aluminum, titanium carbide spray welding and many other combinations. This method provides superior carbon coatings when needed over softer, less thermal and electrical conductive carbon metals.
We can also assist in your rust removal needs with Evapo-Rust ®. By using Evapo-Rust ®, rust will be removed without excessive metal wear that is associated with sand or bead blasting.
B&B has served heavy earthmoving and industrial equipment owners and operators for over 25 years. Owned by Douglas W. Brooks and operated with his partner, Frank Conlon, on property that has been in the Brooks family since 1919. Brooks and Conlon began the business in 1982 after working together in the coal mining industry for several years. B&B is proud to offer our clients their years of knowledge and credibility in the industrial marketplace.
Doug grew up working for his father, Bob Brooks, who owned and operated an independent coal surface mining operation from 1957-1970, in which he sold out and bought into a larger operation, SHEMCO Surface Mining. Bob did this in order to force Doug to go to college.
Doug attended Tennessee Technological University and obtained a bachelors degree in Industrial Technology while working at Teledyne Still-Man and SHEMCO Surface Mining. Just prior to joining SHEMCO, Doug met his future operating partner, Frank Conlon. Doug was performing backhoe service work for Frank, and Frank jumped right in to assist him. After joining SHEMCO, Doug had been so impressed with Frank when they met previously that he offered Frank a position and they worked together for several years.
After graduation in 1974 the coal industry was booming. The State and the Federal Government tried to regulate coal, but their policies conflicted and regulations forced strip mining out of East Tennessee in 1982.
Doug then fell back on his machining skills gained through his degree. He started to independently repair high dollar parts in transmissions and torques that could not be repaired before. He needed a name for his new business and since he was using the building owned by his father, Brooks & Brooks – or B&B seemed to make the most sense. The people he did the machine work for questioned him why he was not re-building the transmissions and torques himself since he had such superior expertise. This set the stage to expand B&B and Doug contacted Frank once again to help him operate his new endeavor.
The company grew tremendously over the years from its start in 1982 by frequently adding new services and capabilities while continually pleasing customers with state of the art quality workmanship and close customer relationships.
Doug's motto is "You break it, we'll try to fix it!"
This has proven to be true over the decades with amazing success!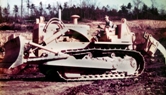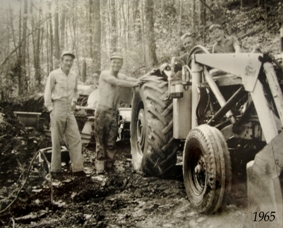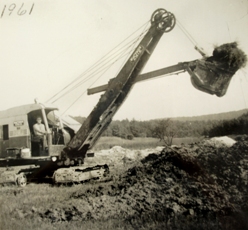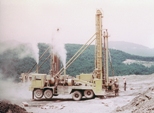 Click here to view more photographs of B&B's History!
Photos include our start, expansion, employees, friends & family and our part in the major motion picture: October Sky!