DIRECTIONS TO B&B ENTERPRISES FROM I-81 SOUTH
B&B Enterprises is located on TN State Hwy. 62 - 12 miles west of Oak Ridge and 37 miles west of Knoxville, Tn.
Physical Address:
B&B Enterprises 1846 Fairview Rd. Coalfield, TN. 37719
I-81 South:
Travel 81 South

Take 40 West from Knoxville

Take Oak Ridge Exit 376A. Go through the Solway community, across
a bridge, and past a cemetery on the right. There will be a sign
directing you to Oak Ridge.

Go straight through Oak Ridge. Stay on this four lane through all
lights including the one that says intersection 61/62 shortly after
you leave Oak Ridge. You will pass the downtown Oliver Springs
exit. Stay on the four lane. You will see a light at the
intersection of 61/62. You will turn right at this light on
highway 62 West towards Coalfield, Wartburg, Frozen Head State
Park, etc.

Go four (4) miles to the Coalfield community. When you see a flashing 45 mph light on the right of the highway, you are close to your turn.

Turn left onto Fairview Road (directly across from the COALFIELD MARKET convenience and gas store). SEE PHOTO BELOW: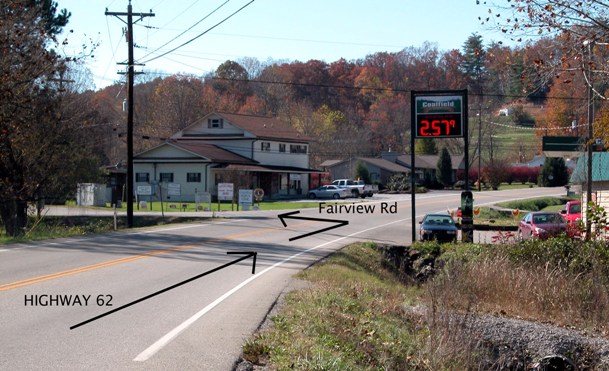 Take the first left off Fairview Rd. onto a paved driveway.
SEE PHOTO BELOW: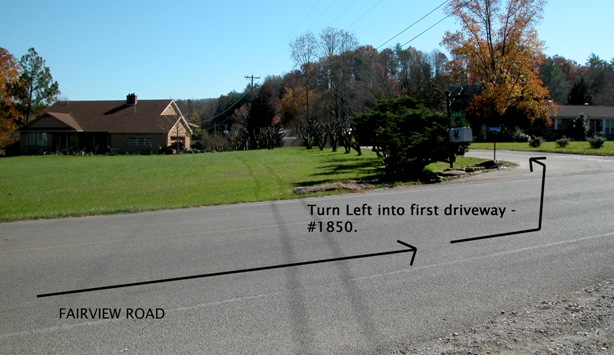 B&B's shop is at the end of this drive.

SEE PHOTO BELOW: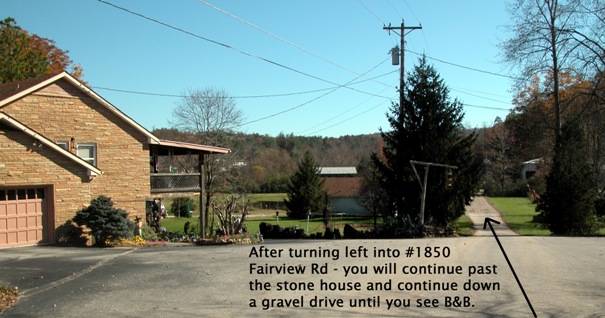 If you will be traveling after business hours, you may call Doug or Clark at the cell phone numbers listed below if you have any difficulties finding our facility.
Doug Brooks: 865-742-8247

Clark Brooks: 865-242-8252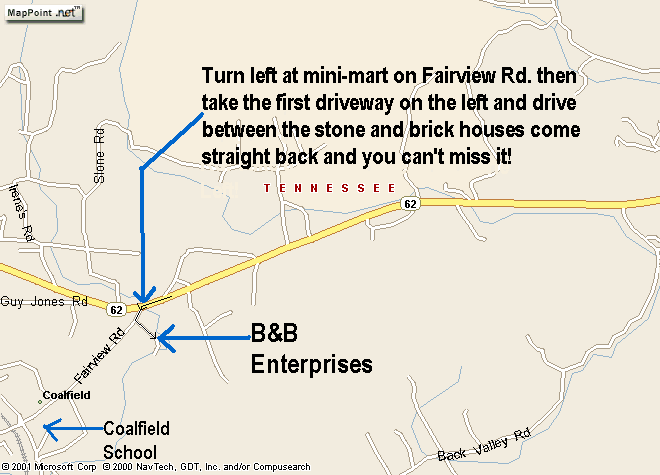 Heavy Equipment & Components Repair Services & Parts
Transmissions, Torques, Piston Pumps & Motors, Hydrostatic Drives
Cast Iron & Aluminum Repair
Dyno Testing for Power Shift & Hydrostatic Transmissions